Last week we celebrated Thanksgiving twice, one together here and on Friday we visited Herr's colleagues in Frankfurt for a traditional meal. Because two turkeys seemed excessive, we made a non-traditional menu for ours.
Le Menu:
Braised Lamb Shanks
Carrot and Parsnip Smash
Braised Lentils
Cranberry Jelly
Baked Apples with Caramel Sauce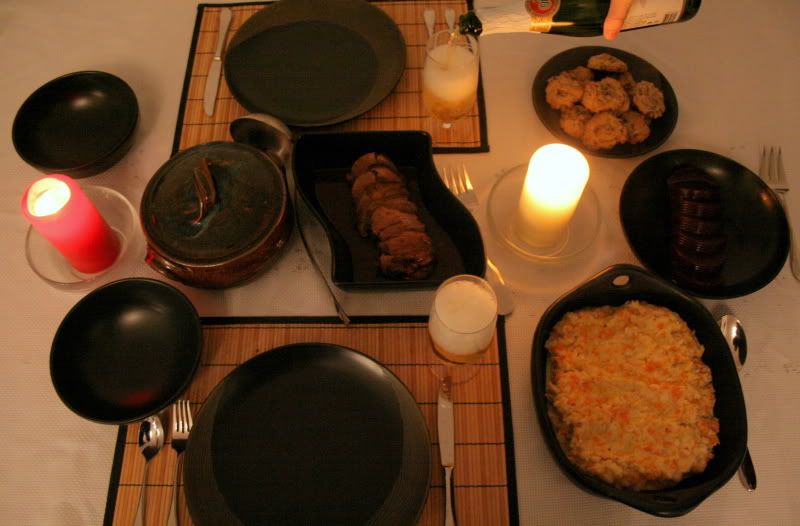 And yes, I baked chocolate chip cookies too. 😛 The baked apples kind of exploded (they weren't firm enough), but still very tasty with a brown sugar, raisin, and nut mixture and homemade caramel sauce on top.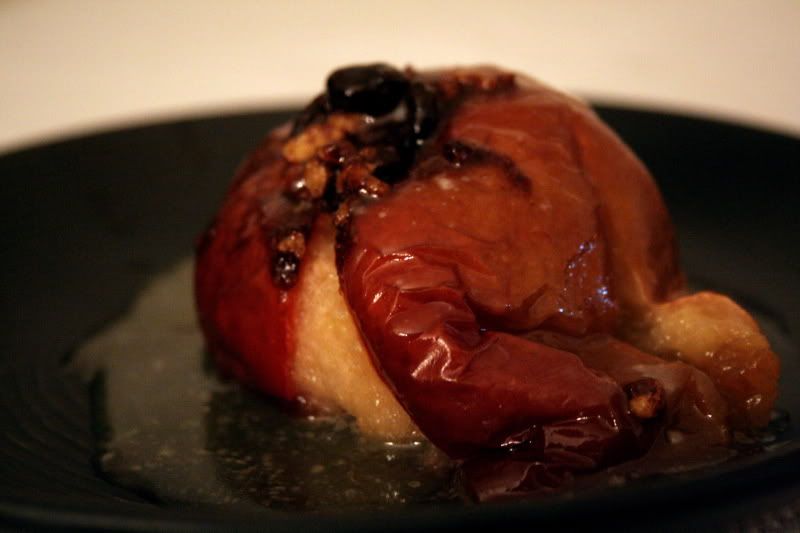 Thanksgiving on Friday consisted of turkey, mashed potatoes, sweet mashed potatoes, seasoned beans, corn on the cob, cranberries, baguette and cheese, and pumpkin pie (and an alcoholic cake) for dessert. Yes, we hurt from eating so much. 😛 I had the chance to meet some of Herr's colleagues too, who seem to be fun people. Too bad Frankfurt's not so easy to get to for me.
Hope everyone had a great Thanksgiving! I am already working on the Christmas menu. 😉