The weather has been perfect, and will continue to run in the mid 70s throughout the week. Our back yard looks like an oasis, with our land lady's weeping willow species dangling over the fence, and the fence itself disappearing in green foliage.
Herr has planted several vegetables and flowers that have sprouted up, and we are finding more flowers in the front yard from previous tenants. We have a cluster of rose bushes, and rhododendrons! Herr has taken care of the lawn and gardening, so the place is starting to come together.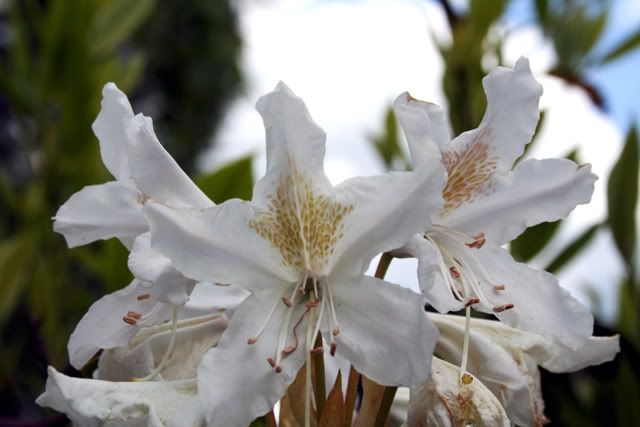 Now all we need are some hammocks… I have a three day weekend, so I look forward to taking advantage of the weather! 😀 It's finally spring!!